>
>
>
ICU Ventilators for Coronavirus
ICU Ventilators for Coronavirus
Brand :Biosen
Product origin :China
Delivery time :10 days
Supply capacity :200unit/month
Tidal volume (Vt) 0, 20 ~ 2000 mL
Frequency (Freq) 1 min ~ 100 min
Oxygen concentration 21 % ~ 100 %
I:E 4 : 1 ~ 1 : 8
PEEP 0cmH2O ~ 40 cmH2O
Pressure triggering sensitivity (Ptr) -20 cmH2O ~ 20 cmH2O (Based on PEEP)
Flow trigger sensitivity (Ftr) 0.5 L/min ~ 30 L/min
Pressure control (PC) 5 cmH2O ~ 80 cmH2O
Pressure support (PS) 0 cmH2O ~ 80 cmH2O
SIGH 0 (off) 1/100 ~ 5/100
Apnea ventilation OFF, 5 s ~ 60 s
Pressure limit 20 cmH2O ~ 100 cmH2O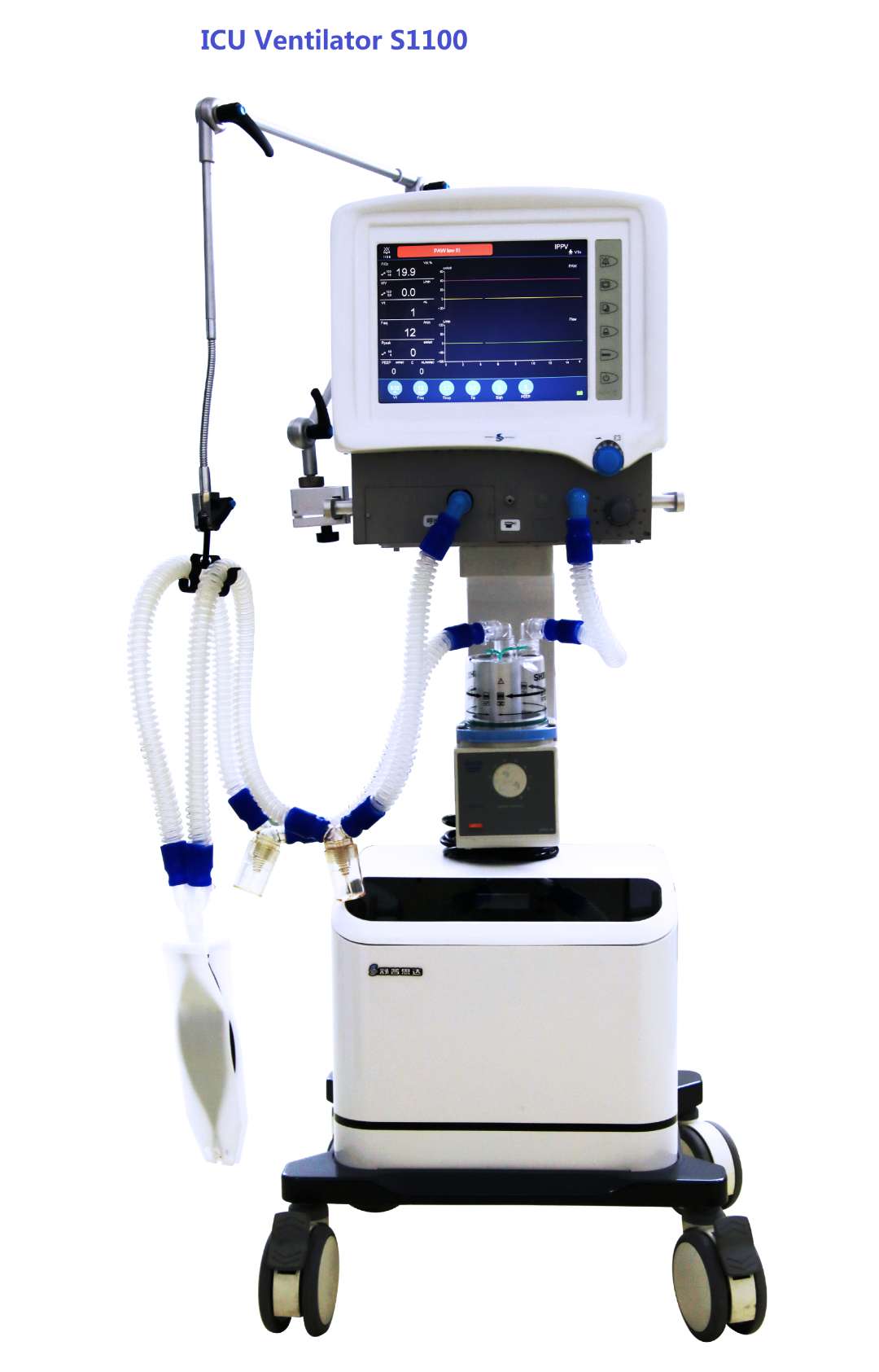 Features:
Ø 13 ventilation modes: PRVC, APRV, DUOLEVEL, V-SIMV, P-SIMV, IPPV, P-A/C, V-A/C, PCV, PSV, SPONT/CPAP, SIGH, MANUAL
Ø12.1" TFT LCD screen displays the Ventilation parameters, Alarming information and Waveform. ØRecycle breathing pipe, ensure easy operating and keep tidy.
ØMultiple working modes such as volume control and pressure limit, adapt to wide range patient.
ØVaporizer with temperature, flow compensation and self-lock function, keep safety anytime. ØMultiple parameters monitoring interface, make every parameter clear, let users know the patient conditions in all aspects; ØReal time pressure-time, flow-time loop graphics and high precision O2 concentration detection function included.
ØStable and low noise air compressor, create quiet work environment for doctors.

Please feel free to give your inquiry in the form below. We will reply you in 24 hours.