Portable Multi Parameter Heart Monitor
Product origin :Guangdong
Delivery time :10 days
Supply capacity :2000 set/month
Emergency Mobile Server (EMS modular) is acting as a compact and portable patient monitor, innovited by us which is an ideal solution for emergency transport.

The whole A series (A2E, A3, A5, A8) patient monitors are compatible with EMS, plug and play, achieving seamless transport monitoring.
Product Description:
Patient monitors measure, record, distribute and display combinations of biometric values such as heart rate, SPO2, blood pressure, temperature and more. High-capability, multi-function monitors are typically used in hospitals and clinics to ensure a high-level of quality patient care. Portable patient monitors are designed to be compact and power-efficient. This allows them to be used in remote areas or by paramedics to aid diagnosis in the field, enable monitoring and transmitting data to health care providers in other locations.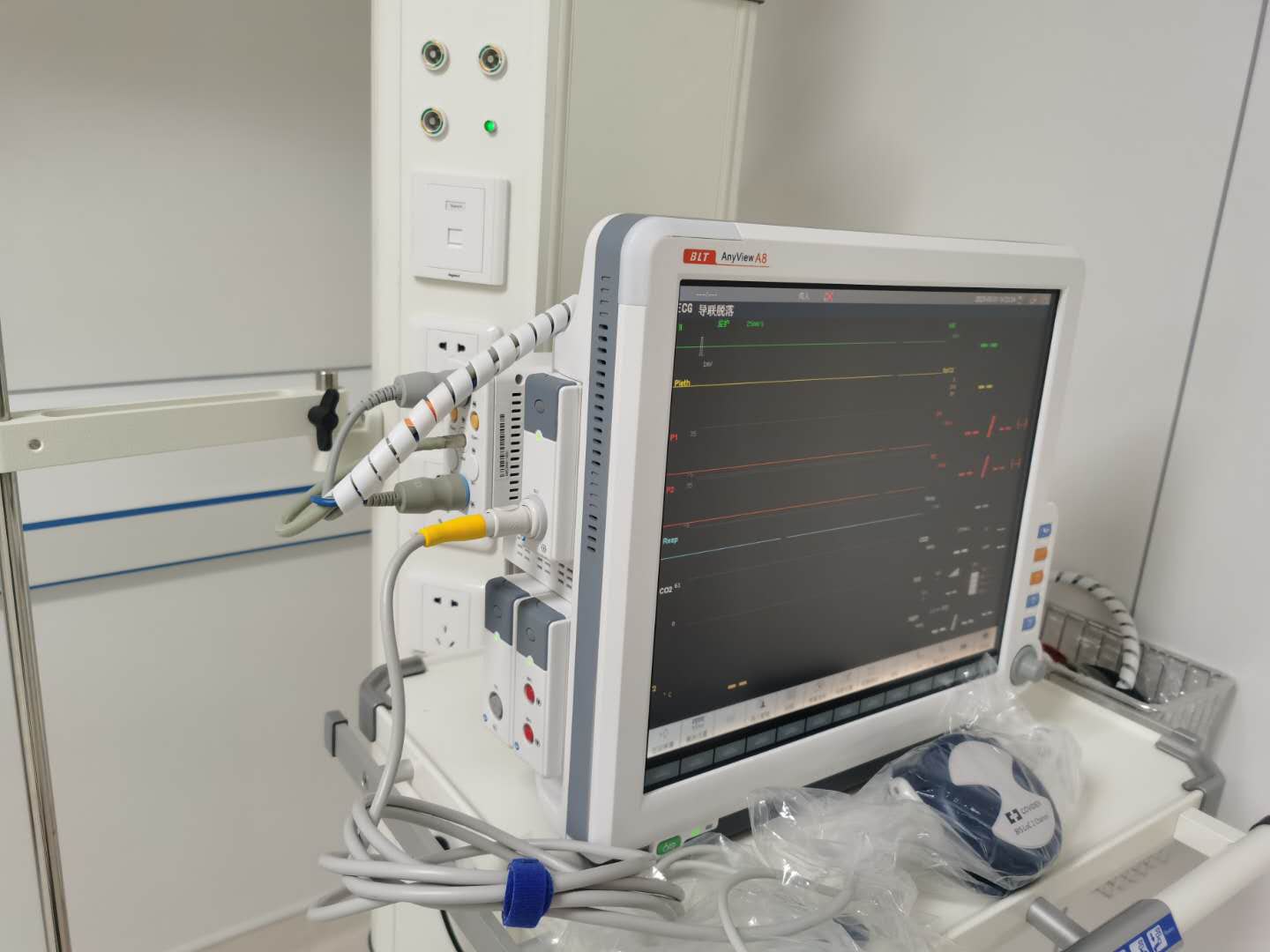 Product Feature——A8 Operational Modular Monitor
To meet the demands faced by designers of patient monitors, Biosen offers a broad portfolio of highly integrated Microcontrollers (MCUs), graphics technology, software libraries and connectivity solutions. This broad offering also enables innovation in the design of stand-alone biometric devices such as blood pressure monitors, pulse oximeters, ECG/EKG, etc. Biosen delivers solutions that support patient monitoring functions like low-noise analog signal conditioning, touch-sensing technology, LCD control, wired and wireless connectivity, motor control and high-speed memory.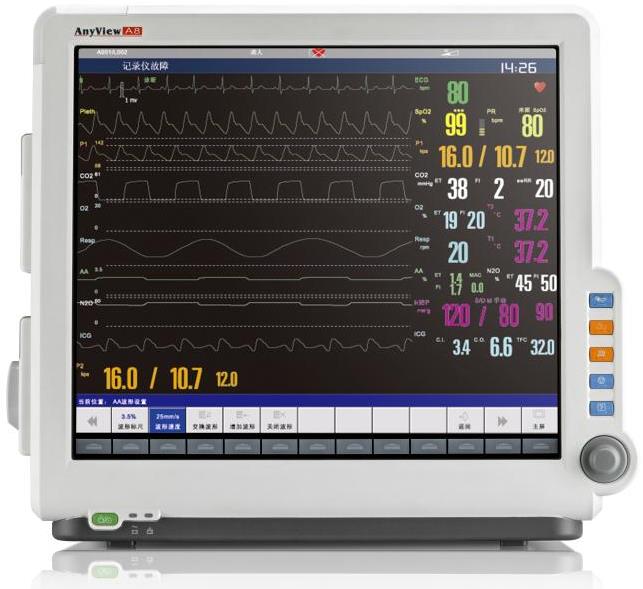 Ø 17'' large screen anti-glare color LCD screen, full-screen touch button operation
Ø Build-in multi-parameter measurement module with a display EMS
Ø Powerful host, humanized engineering design appearance
Ø External independent large-screen display, quick call to life information that needs urgent attention
Ø Exceed 20 kinds of monitoring parameters, any combination of various modules
Ø Real-time upgrade, reduce replacement costs
Ø Various input methods are offered, easy to operation
Ø Independent of the physiological and technical double warning lights, information tips more timely
Ø Build-in removable rechargeable lithium battery, lightweight, energy conservation & environmental pretection
Ø Noctilucent buttons, easy night operation
Specification:
Size: 64*43*57cm
Volume: 0.157cbm
Net Weight: 10kg
Gross Weight: 13kg
Application: Emergency Transport Process
1. Outdoor first-aid: fingertip pulse oximeter M70B/C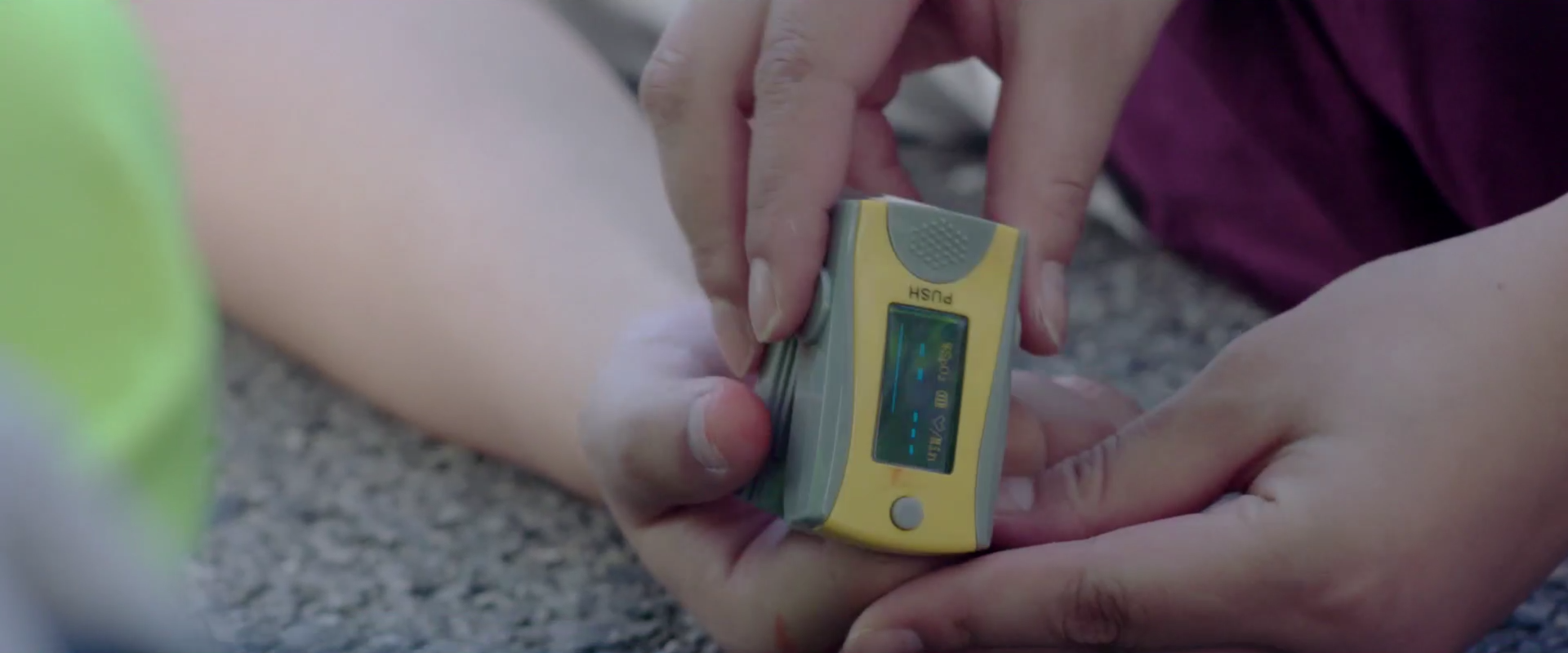 2. Ambulance: ambulance-specific monitor A3, emergency transport monitor A2E, 3 channel ECG machine E30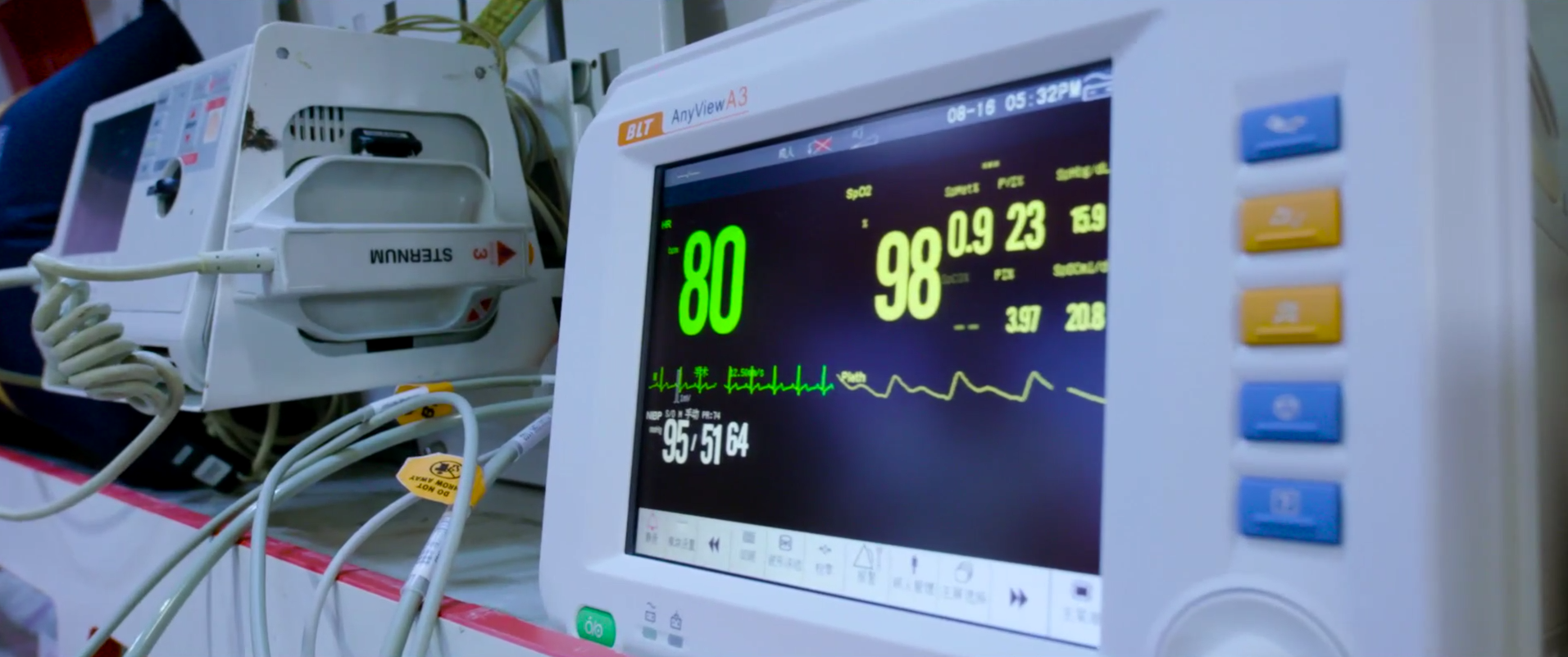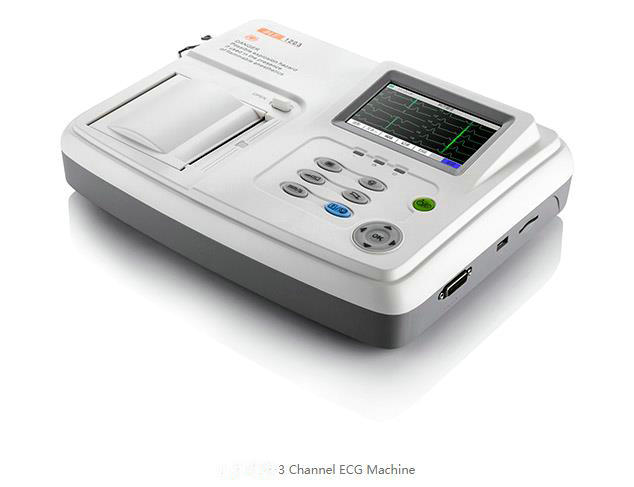 3. Rescue Recovery Room
Intoxication: ICU modular monitor A5, SpCO, SpMet modular

Trauma: ICU modular monitor A5, IBP,PI、PVI、SpHb modular

Chest pain: ICU modular monitor A5, 12 channel ECG machine E65, ICG modular

Respiratory failure: ICU modular monitor A5, 12 channel ECG machine E65, EtCO2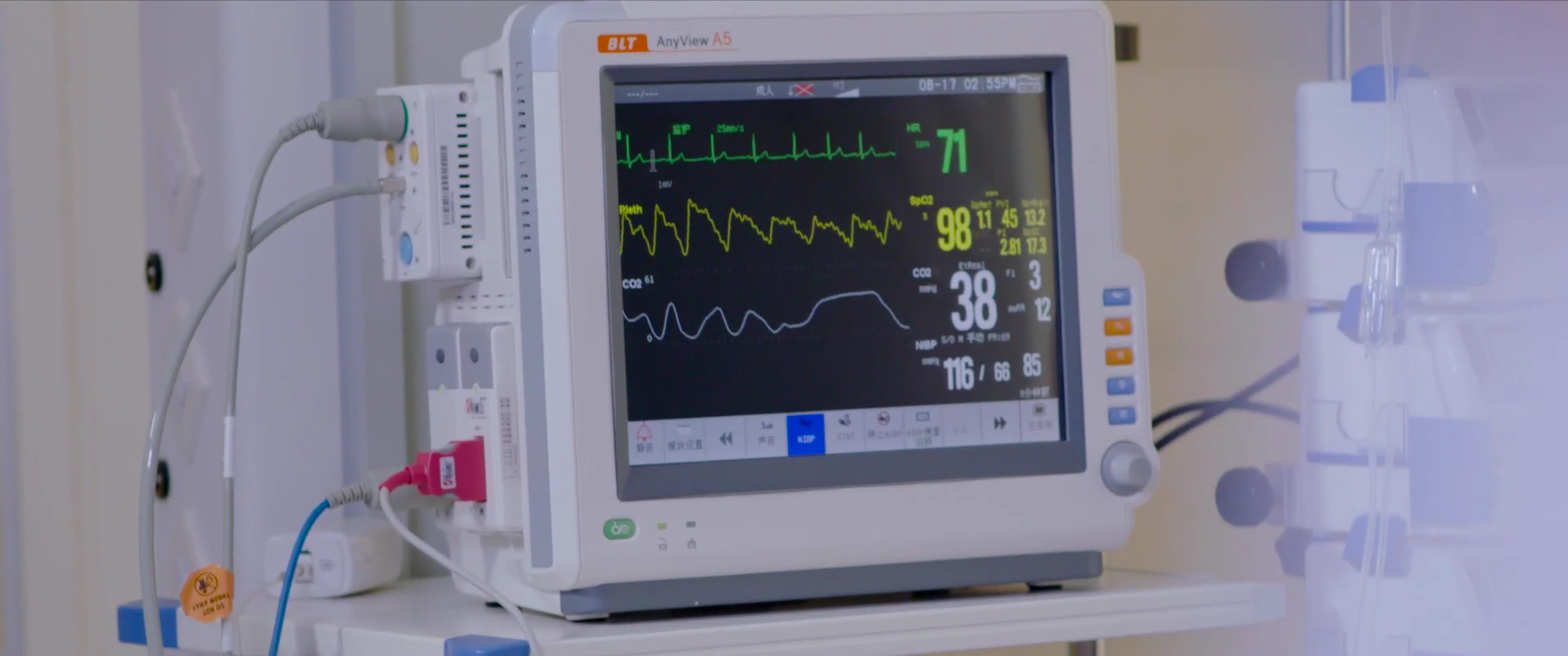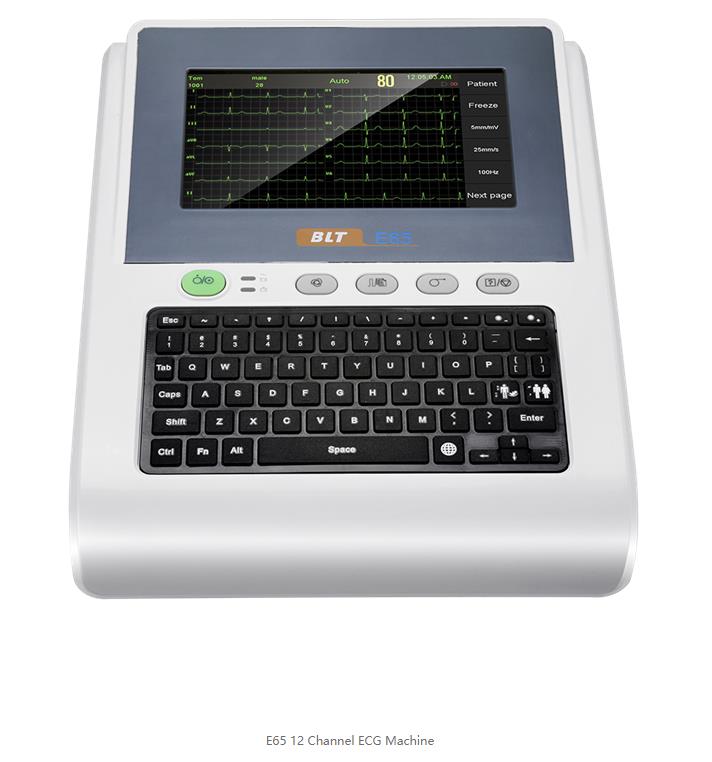 4. Operational Dept.: Operational modular monitor A8, IBP, EtCO2, BIS, AG, C.O. modular, PI-PVI-SpHb-SpCO-SpMet-SpOC modular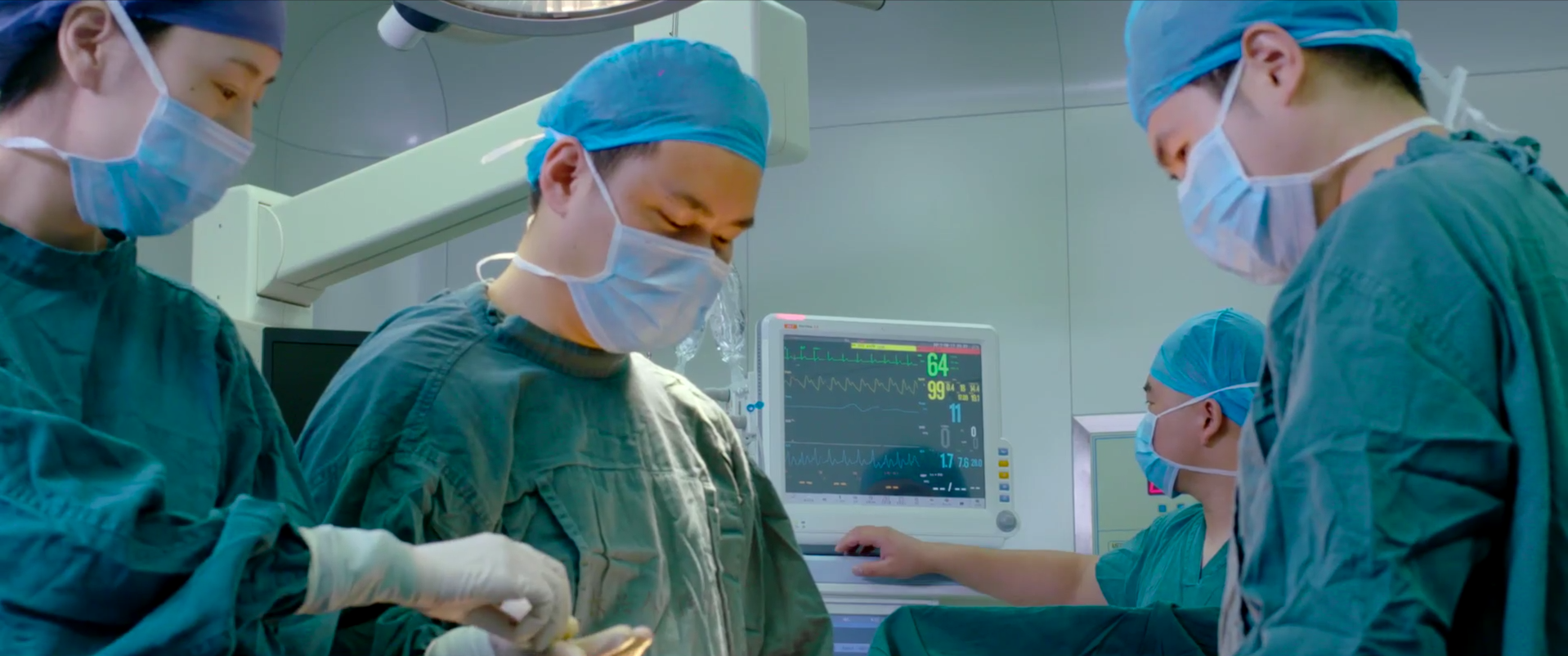 5. EICU Dept.: ICU modular monitor A5, Q7, IBP, EtCO2, ICG modular,PI-PVI-SpHb-SpCO-SpMet-SpOC modular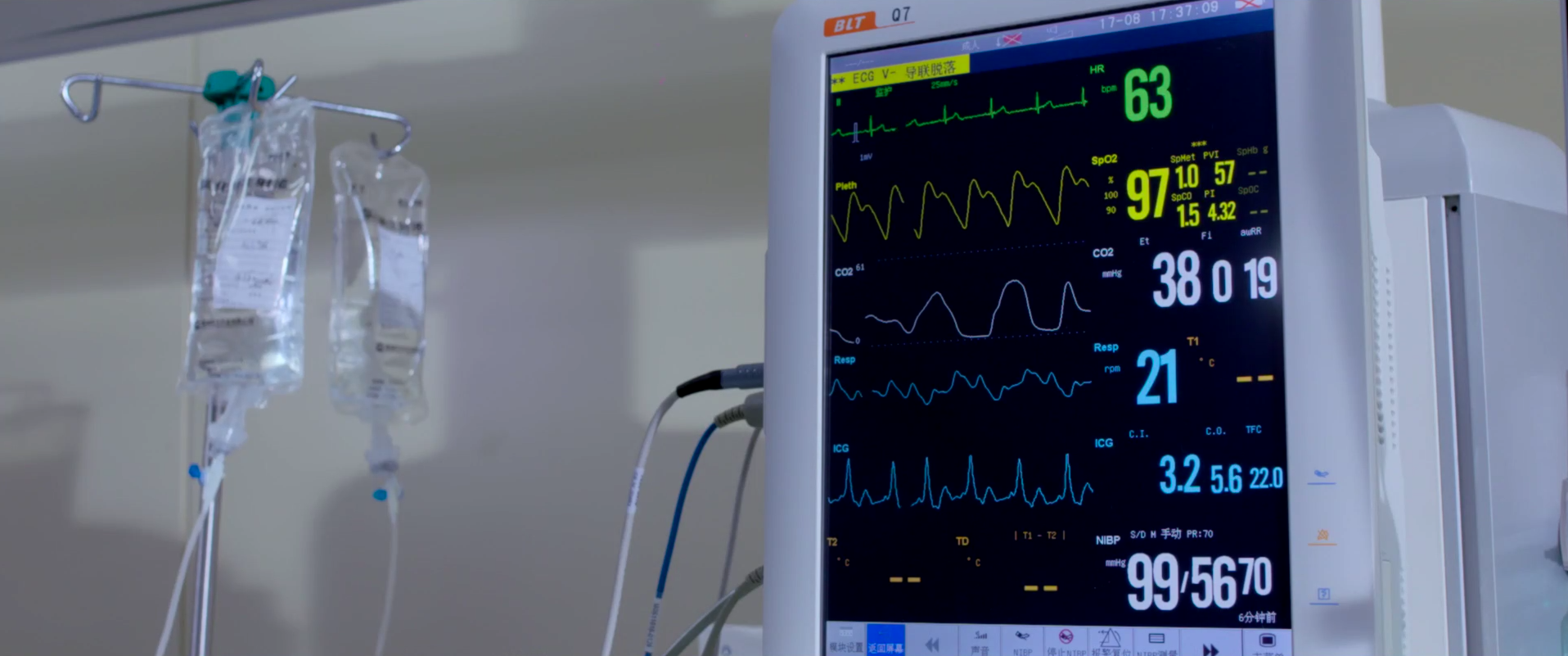 6. Inpatient Ward: patient is safe, all data transfers from A2E emergency transport monitor to A3 ambulance-specific monitor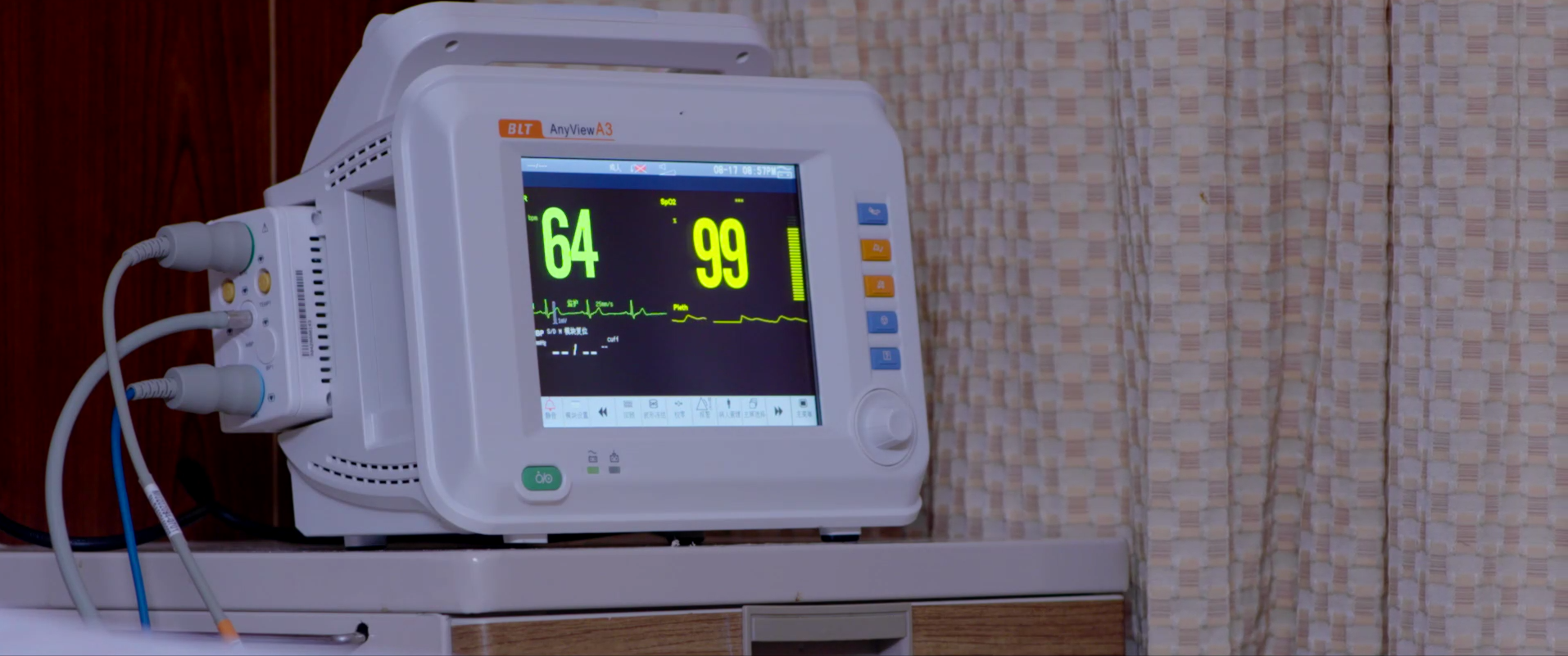 Factory: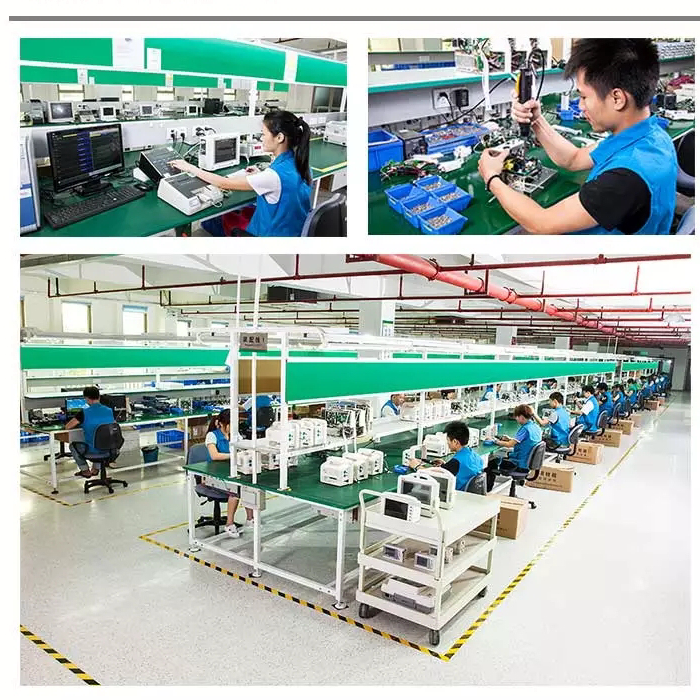 Exhibition: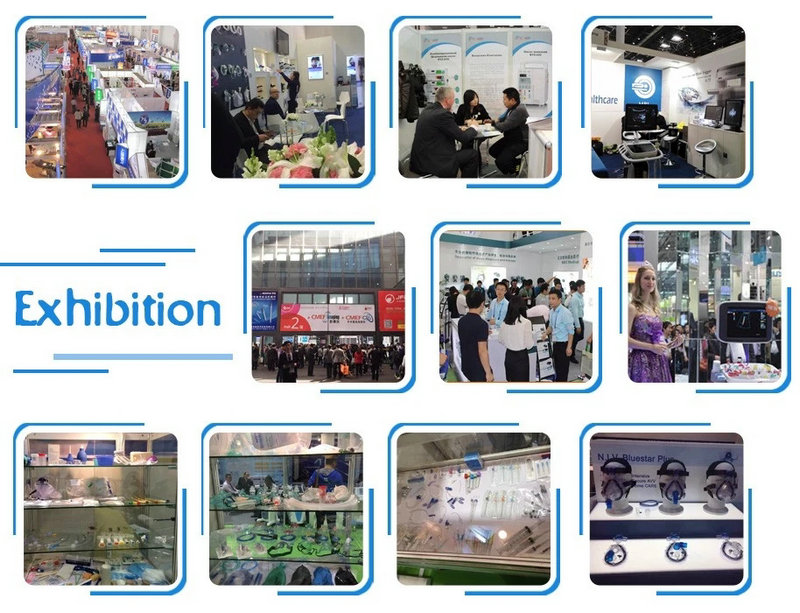 Certification: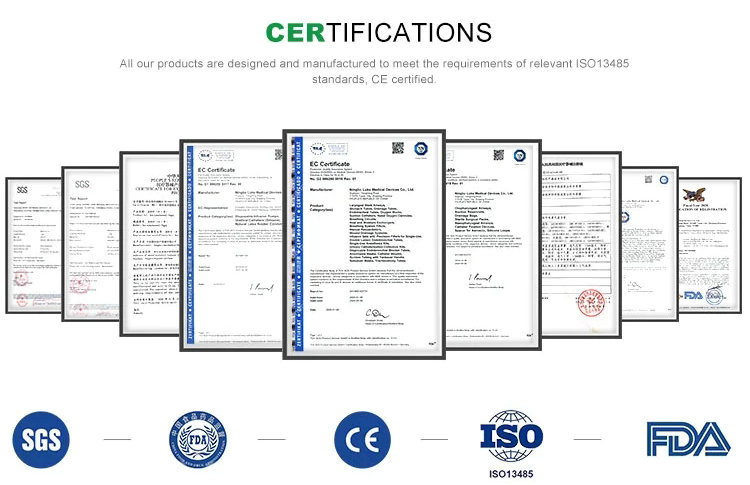 Packing & Delivery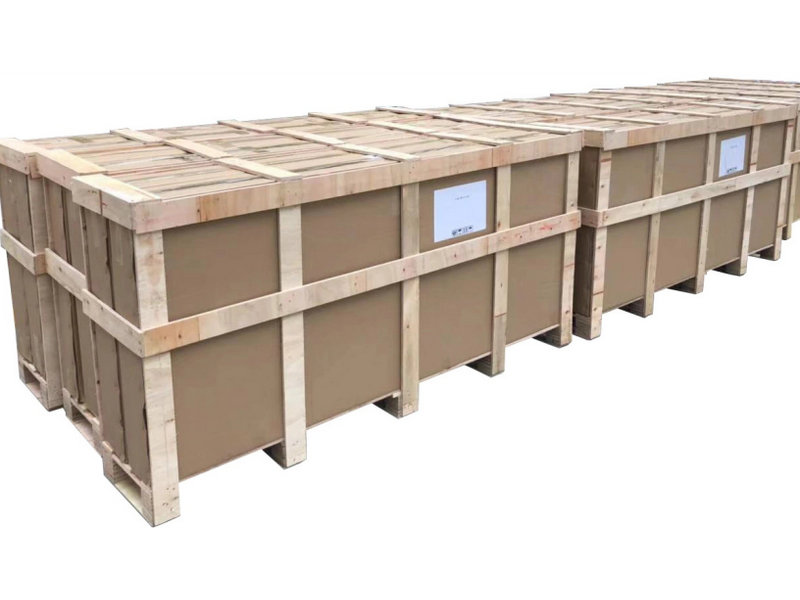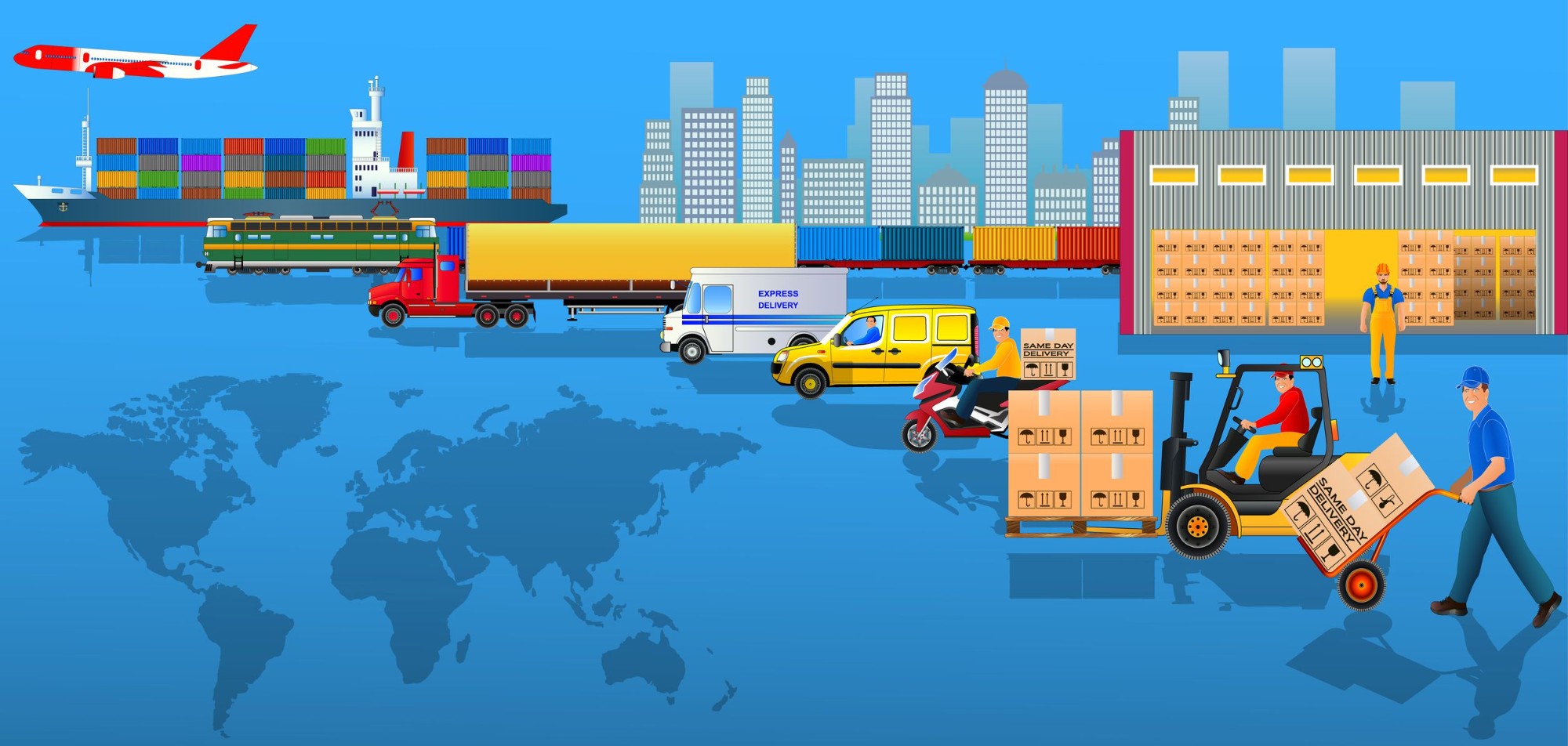 Please feel free to give your inquiry in the form below. We will reply you in 24 hours.