Patient Monitoring
Brand :Biosen
Product origin :中国
Delivery time :5 Days
Supply capacity :100,000 pcs/month
A patient monitor is an electronic medical device that consists of one of more monitoring sensors, a processing component(s), and a screen display (also called a "monitor") that provide and record for medical professionals a patient's medical vital signs (body temperature, blood pressure, pulse rate and respiratory rate) or measurements of the activity of various body organs such as ECG monitors, anesthesia monitors, or EKG monitors.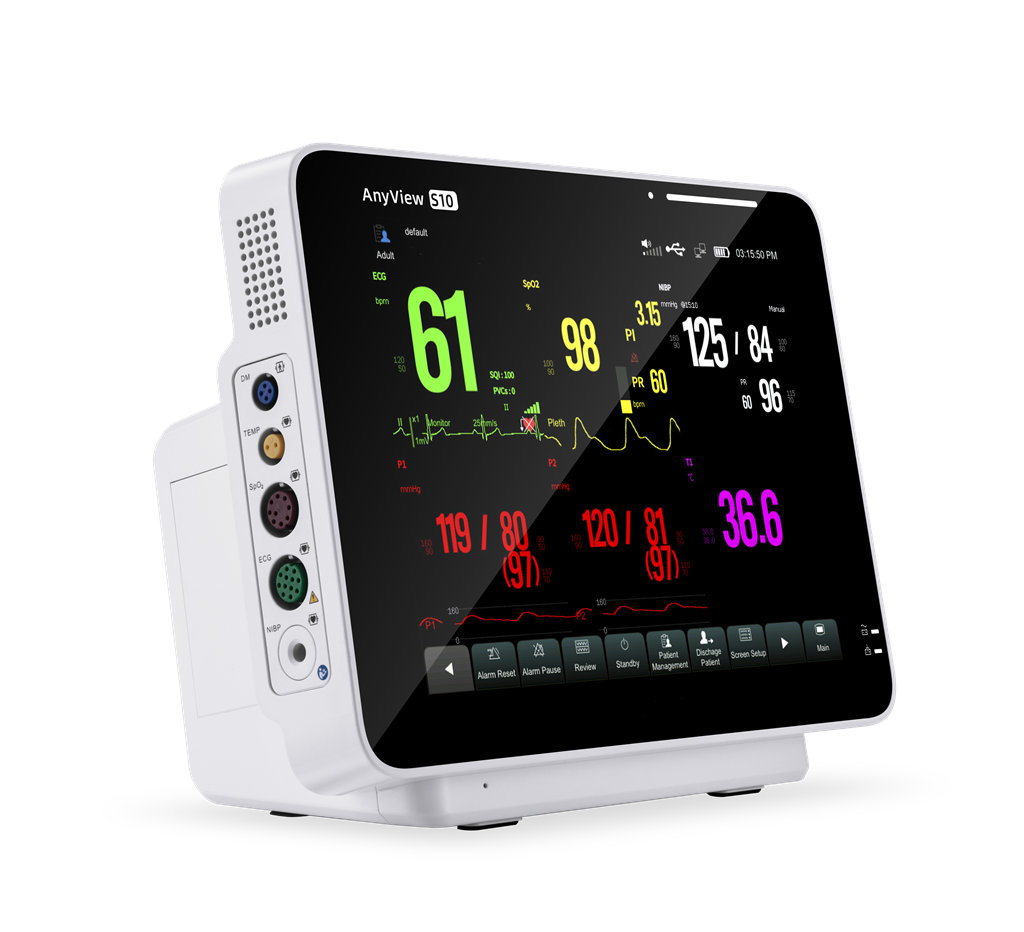 S series patient monitor is based on Biosen's 27 years experience in the design and manufacture of world-class and innovative medical devices, inspired by the needs of the hospital. Concise and ergonomic product design with new software architecture and cutting-edge technology, S series monitor changes the way the medical staff work and meets the clinical demands.
Main Features:
Size:168mm×288mm×236mm
Weight: <4kg
10.4-inch Color touch screen
800×600 resolution
10.4-inch Color touch screen
Humanized accessory storage box
Support 12 lead ECG, SpO2, NIBP, HR, PR, PI, RESP (from pleth), 2-temperature, DM, thermal printer
EWS
GCS
Automatic Speech Recognition
Please feel free to give your inquiry in the form below. We will reply you in 24 hours.