Disposable Sterile Syringe With Needle
Supply capacity :100,000 pcs/day
The sterile syringe use sanitary PVC material is strong and durable.

Our sterile syringe's needles and syringes tight combination without leakage.

The sterile syringe with clear scale, clear and transparent tube wall, easy to observe and read.
Disposable Sterile Syringe With Needle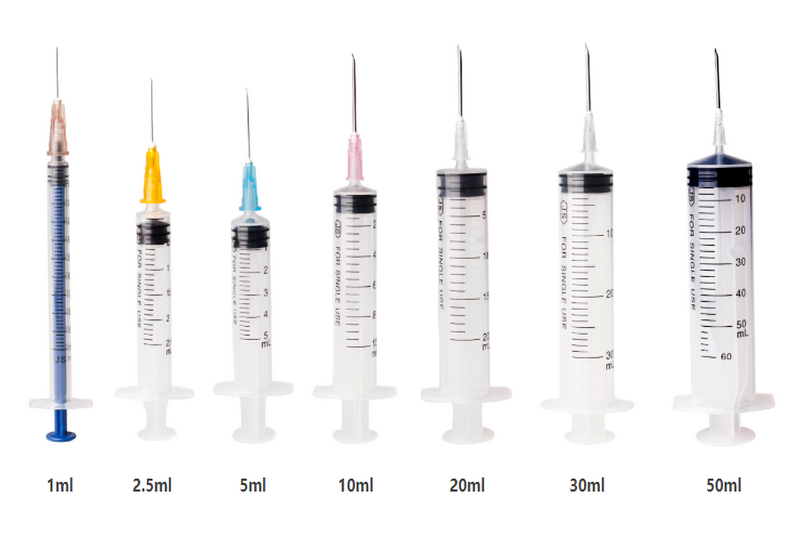 Product Description:
The disposable sterile syringe is a common medical device, is usually 1ml, 2.5ml, 5ml, 10ml, 20ml, 30ml, 50ml,the 1ml is for intradermal injection. The syringe can be made of either plastic or glass and is usually marked with a scale indicating the volume of liquid in the syringe. Glass syringes can be sterilized with autoclaving machines, but modern medical syringes are mostly made of plastic because of the low processing cost of plastic syringes which further reduces the risk of blood-borne diseases. The spread of disease among intravenous drug users, particularly HIV and hepatitis, is associated with the reuse of needles and syringes.
Our disposable sterile syringe can be divided into hospital and general use.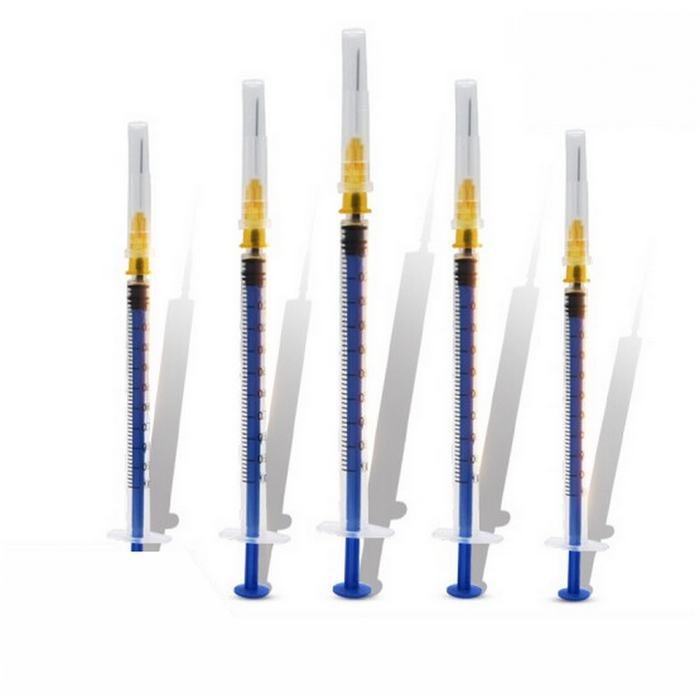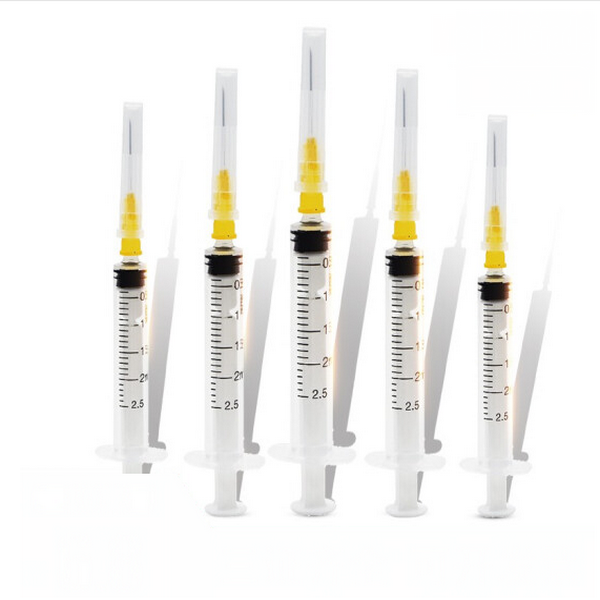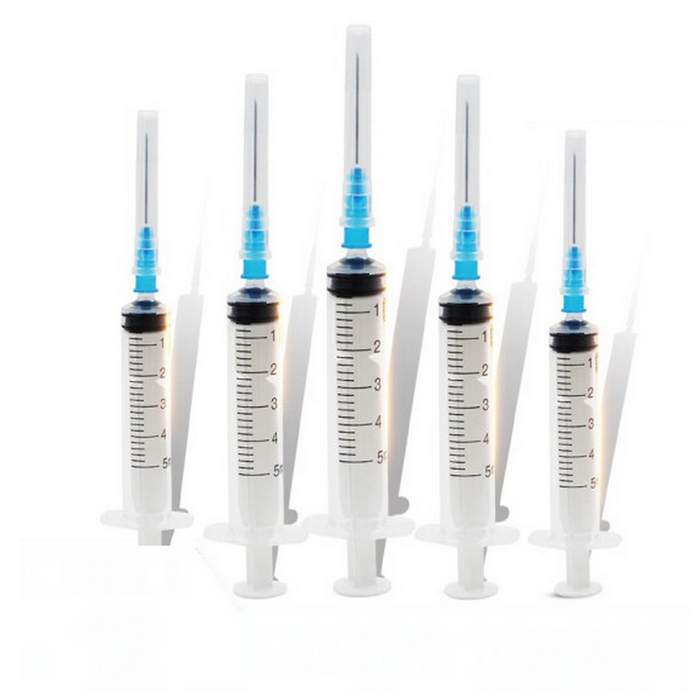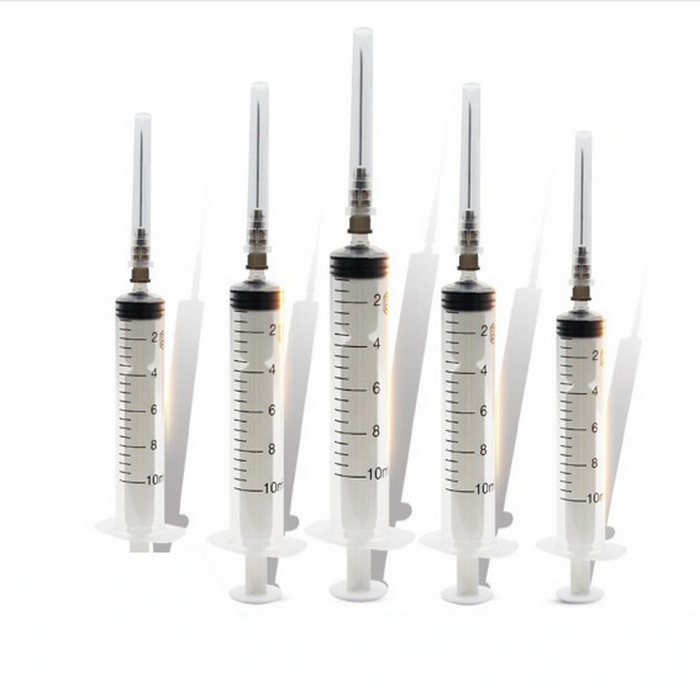 Product Specifications and Parameters:

| | |
| --- | --- |
| Product Name | Disposable Sterile Syringe With Needle |
| Size | 1ml,2.5ml,5ml,10ml,20ml,30ml,50ml |
| Colour | Orange, Dark blue, Black, Dark green, Brown |
| Material | Medical Grade PVC |
| Needle Size | 0.45*16mm, 0.5*20mm, 0.6*25mm, 0.7*30mm, 0.8*35mm |
| Shelf | 3 Years |
| Packing | Aseptic,Independent packing |
| Certificate | MD, CE, ISO9001, ISO13485 |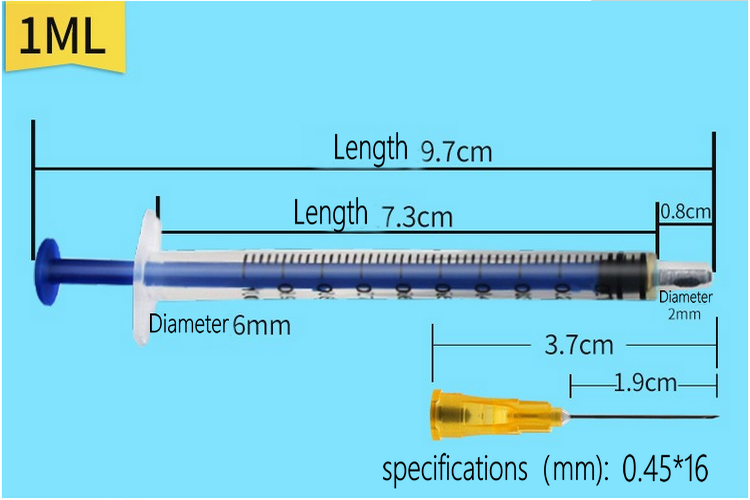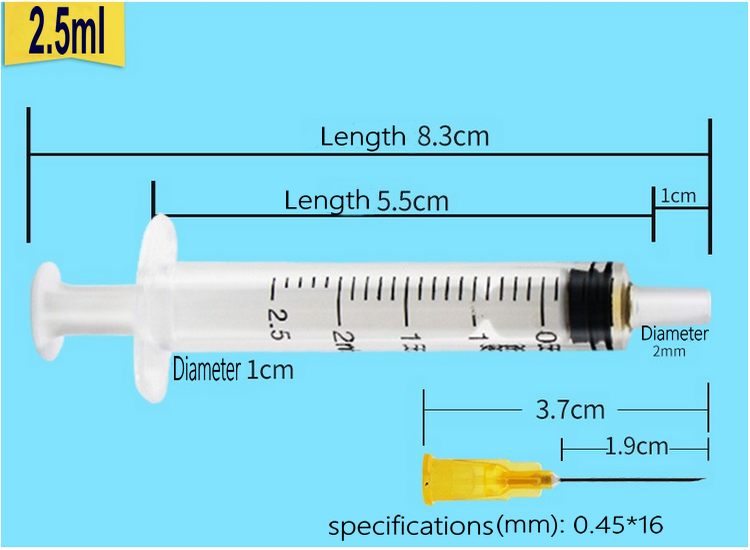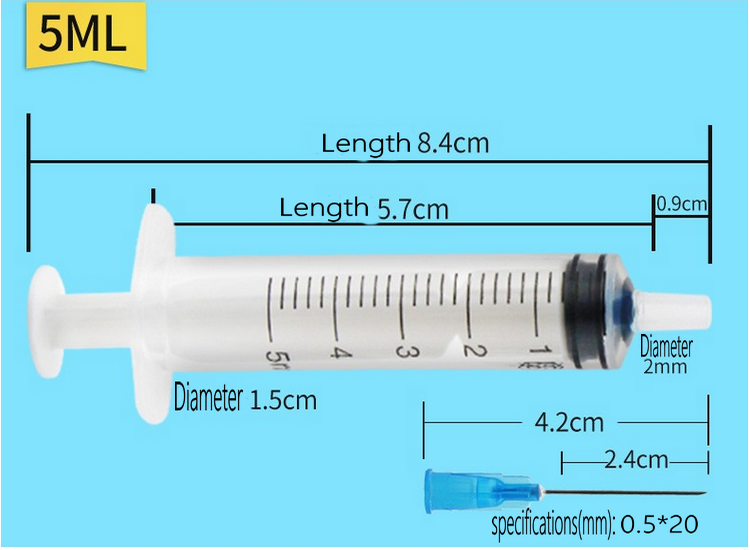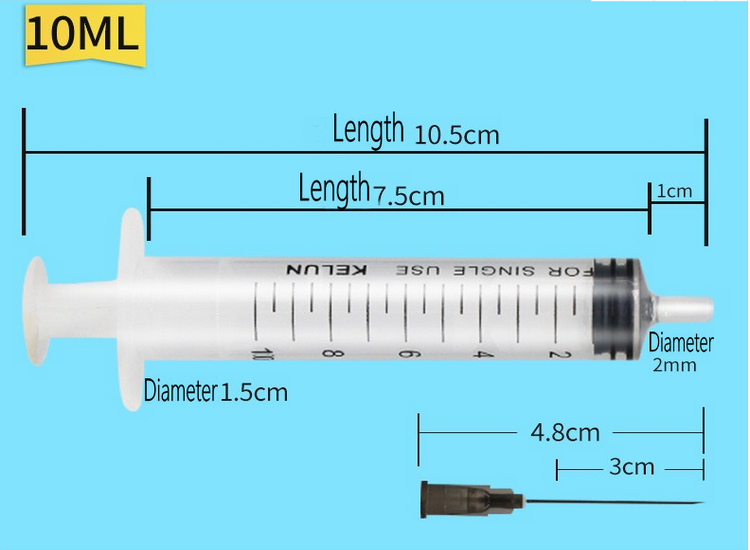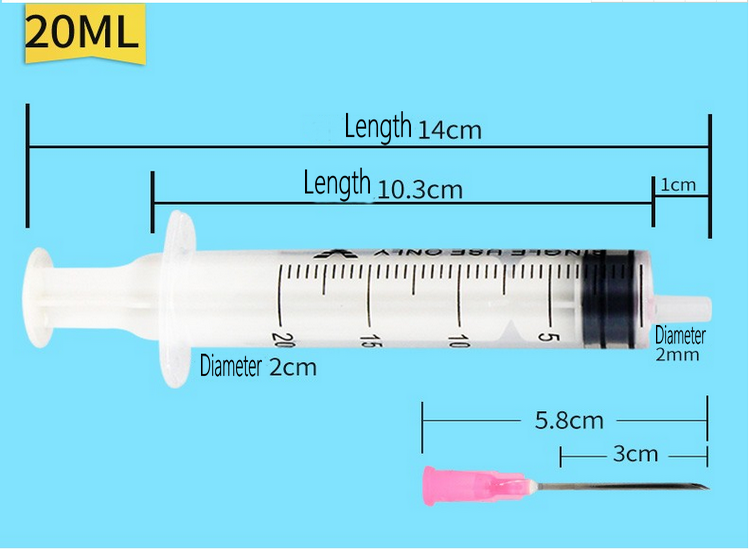 Product Feature:
Our disposable sterile syringes are made of high-quality non-toxic and highly transparent plastic,the transparency of the sterile syringe is equivalent to glass syringes.

The sterile syringes are sterilized by Oxirane, sterile, non-toxic, non-pyrogen

The sterile syringe's side hole needle structure can effectively reduce the insoluble particles in the process of puncture bottles and large infusion plugs.

The special sealing groove structure design of the piston only needs the interference of 1/2 of the ordinary plug to ensure the sealing, the greater pressure, the better sealing for our sterile syringe.
Factory: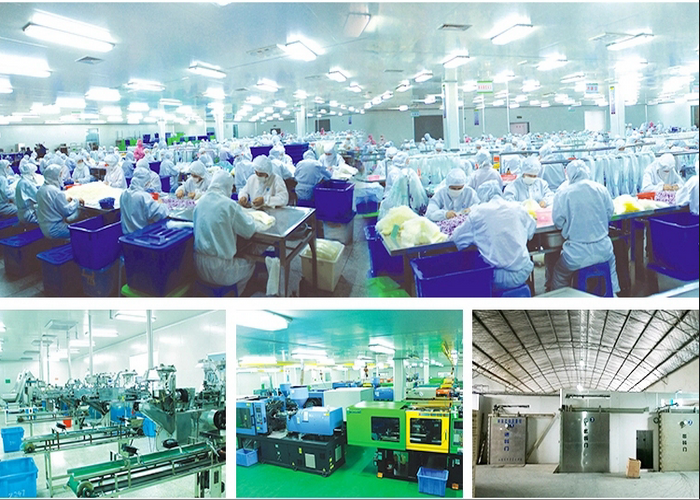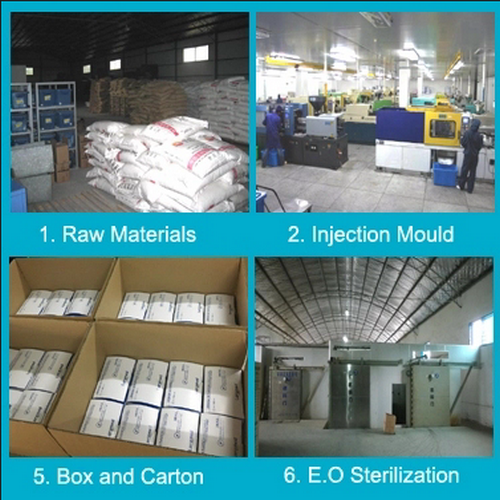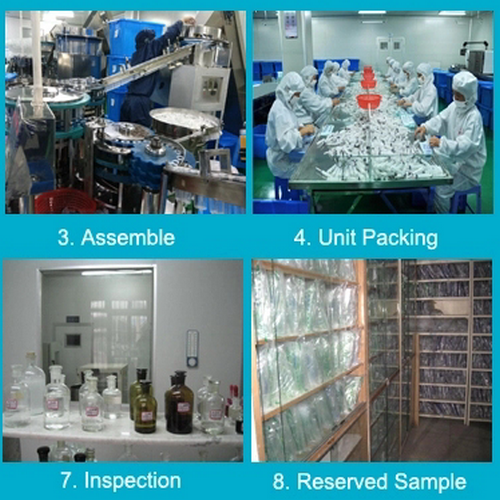 Certification:
CE Certificate and ISO9001, ISO13485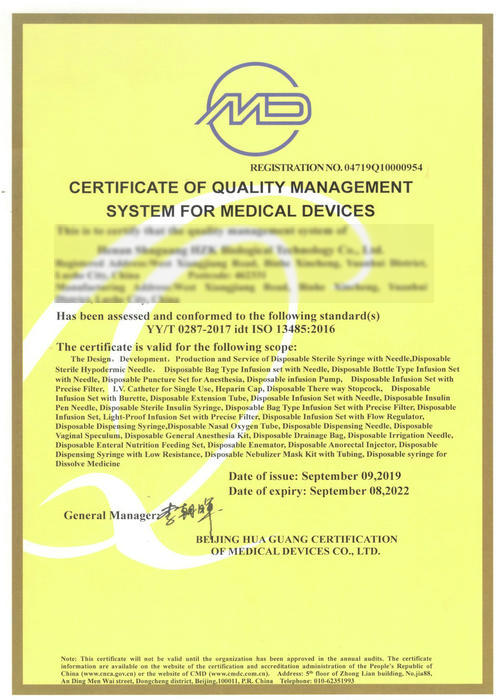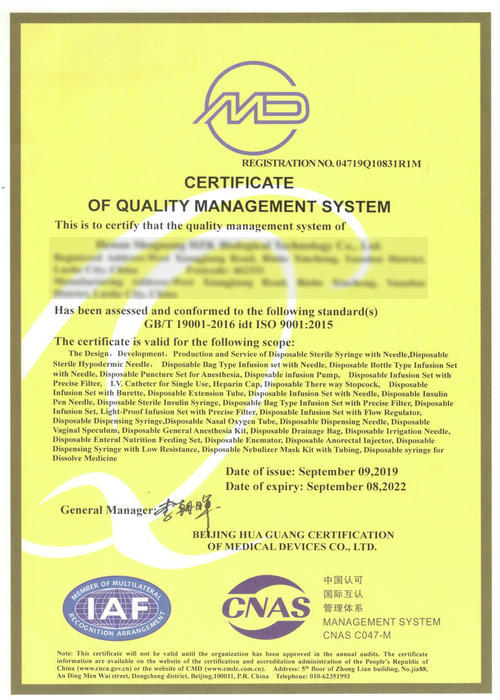 Packaging:
Each disposable sterile syringe is packaged separately and 150 or 200 pcs per box, 8 or 12 boxes per carton.
Please feel free to give your inquiry in the form below. We will reply you in 24 hours.