>
>
>
Disposable Safety Protective Suit
Disposable Safety Protective Suit
Brand :Biosen
Product origin :China
Delivery time :5 Days
Supply capacity : 1,000,000 Pieces per Month
Protective suit made by breathable, lightweight and flexible material for exceptional wearer comfort.Clothing with particle-tight and spray-tight;Free of paint wetting impairment substances and silicone

Protective coverall with blue-taped seams for optimal protection and good visibility;Protective suit self-adhesive zipper flap for optimal protection.Suit with anti-static properties.Protection against infectious diseases

Protective suit with skin-friendly non-woven material inside.Suit with elasticated waistband for optimal fit.Secure and convenient closures thanks to elasticated bands on hood, arms and legs
Disposable safety protective suit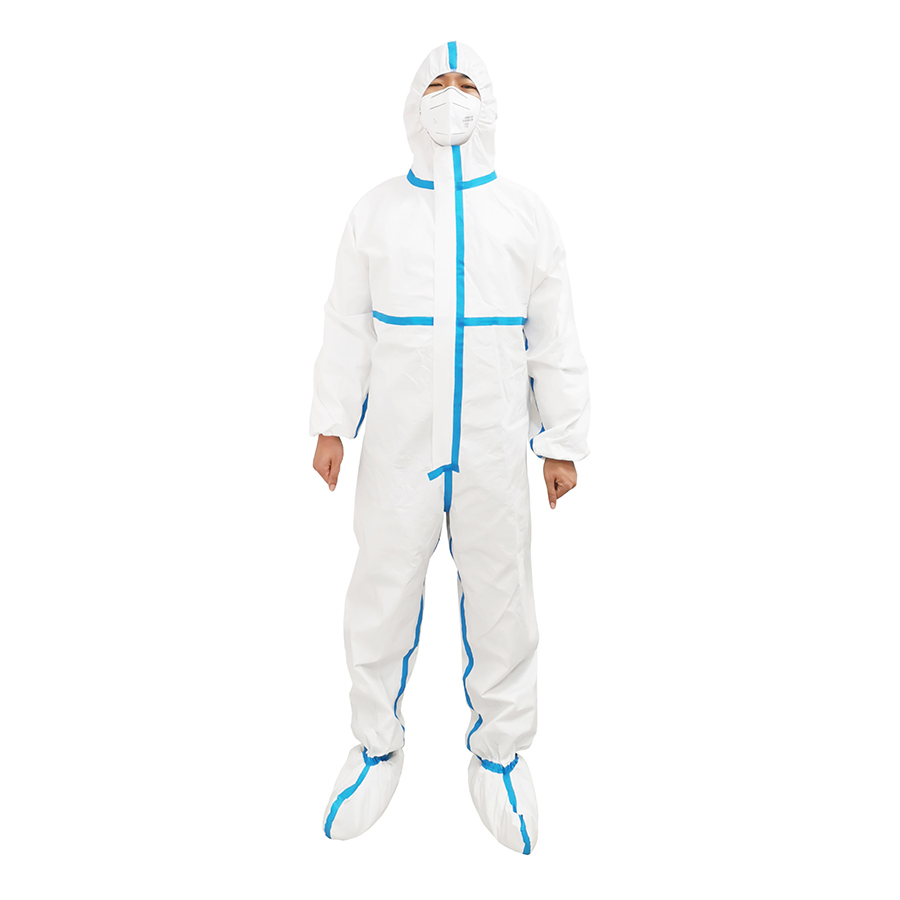 Product Description:
Disposable safety protective suit is suitable for clinical staff to provide barrier & protection in the work environment with the patient's blood, body fluids, secretions. Protective suit mainly used in places as: hospitals in ICU,emergency room and operatinng room.The color of safety protective suit is white with blue tape, made by PP nonwoven cloth and PE breathable film.To ensure a perfect fit and maximum safety when working with hazardous substances, our disposable safety protective suits are available in a wide range of sizes from L to XXL.
Product Feature:
Breathable, lightweight and flexible material for exceptional wearer comfort. Particle-tight and spray-tight. Free of paint wetting impairment substances and silicone

Blue-taped seams for optimal protection and good visibility. Self-adhesive zipper flap for optimal protection. Anti-static properties. Protection against infectious diseases

Skin-friendly non-woven material inside. Elasticated waistband for optimal fit. Secure and convenient closures thanks to elasticated bands on hood, arms and legs

Standard by GB19082-2009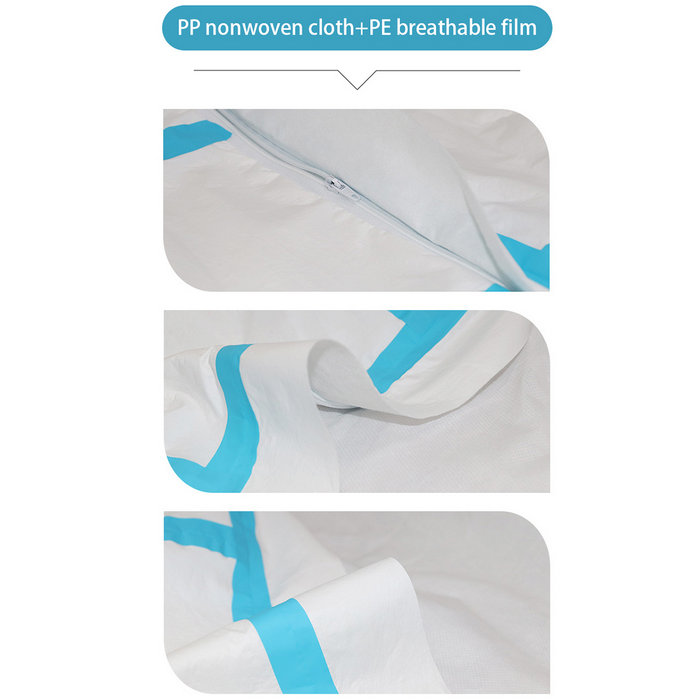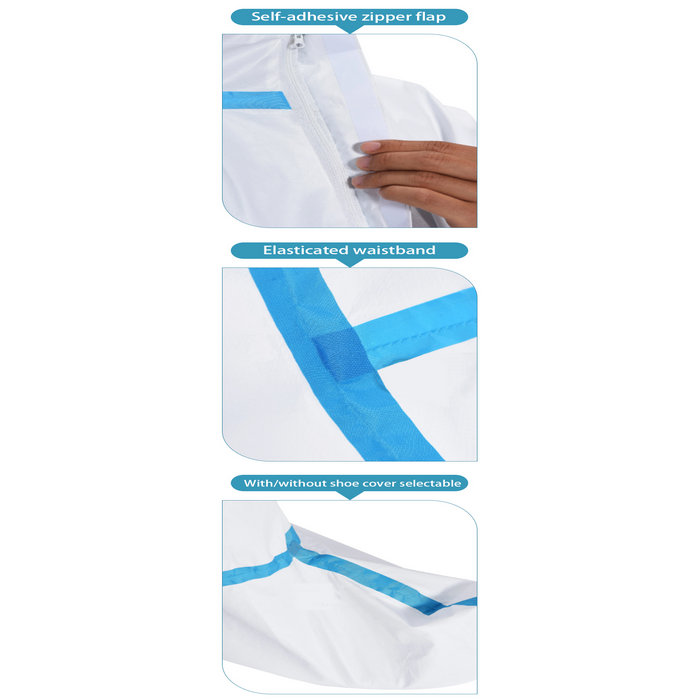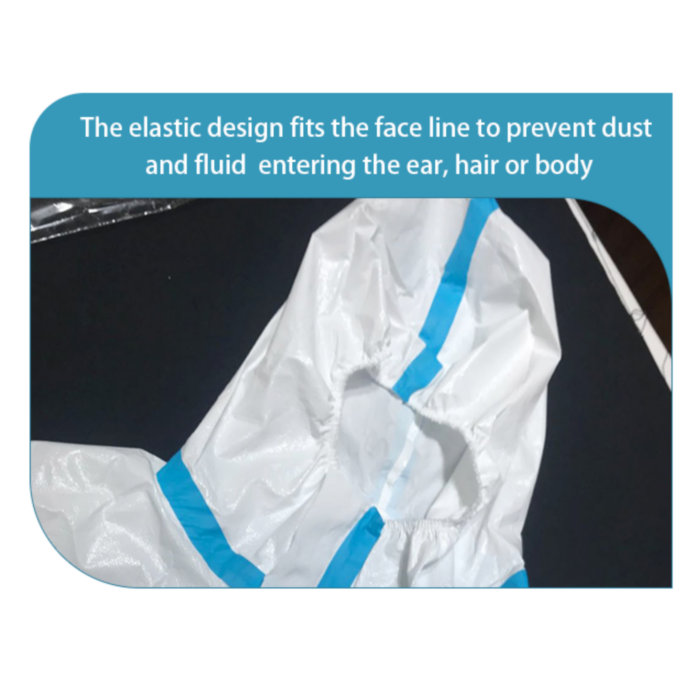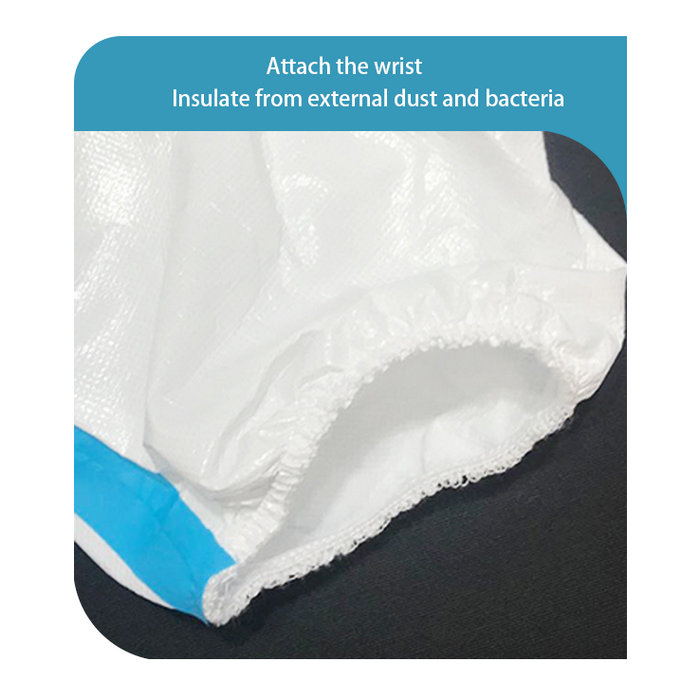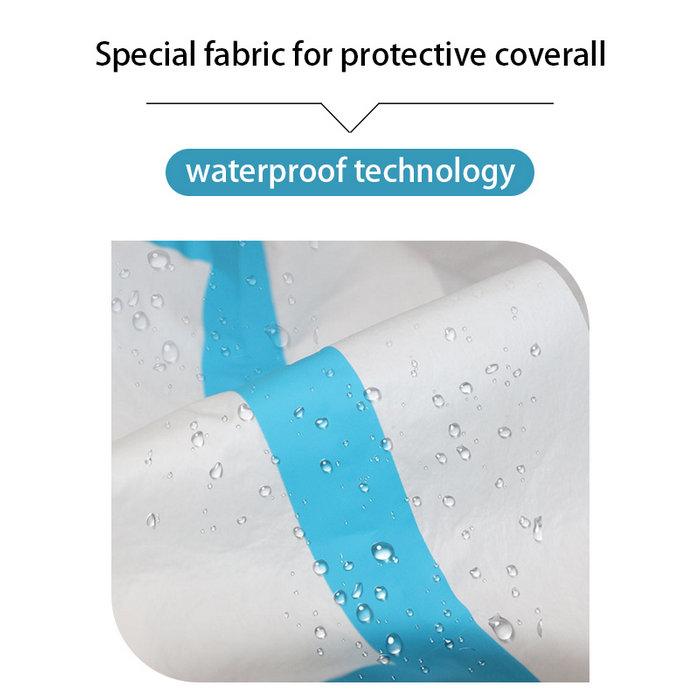 Factory:
Production capacity: 1,000,000 pcs/month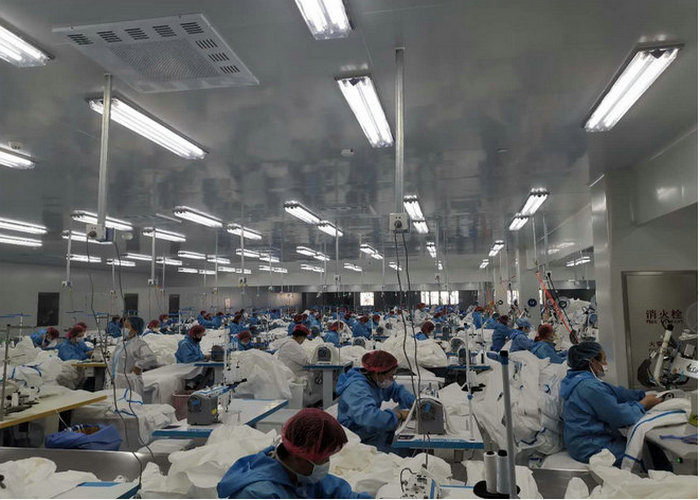 Packaging:
Each disposable safety protective suit is guaranteed to be aseptically sterile packaged and 50pcs per carton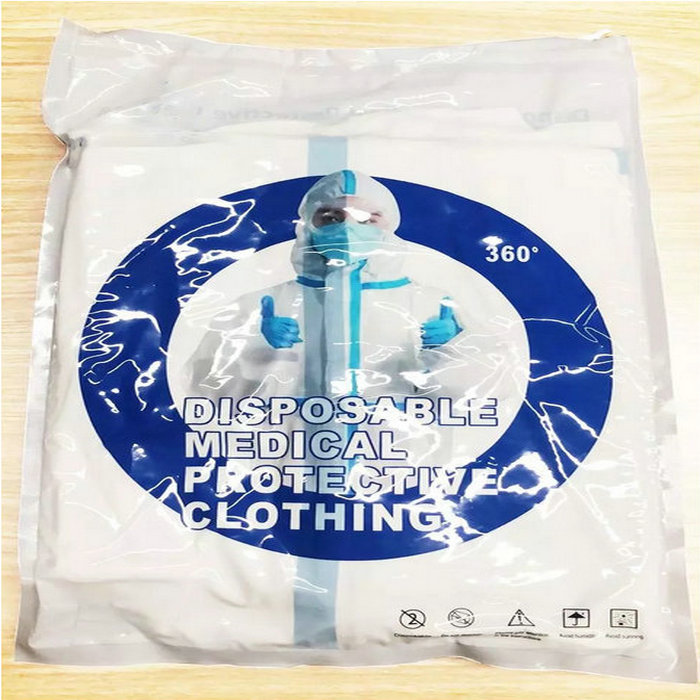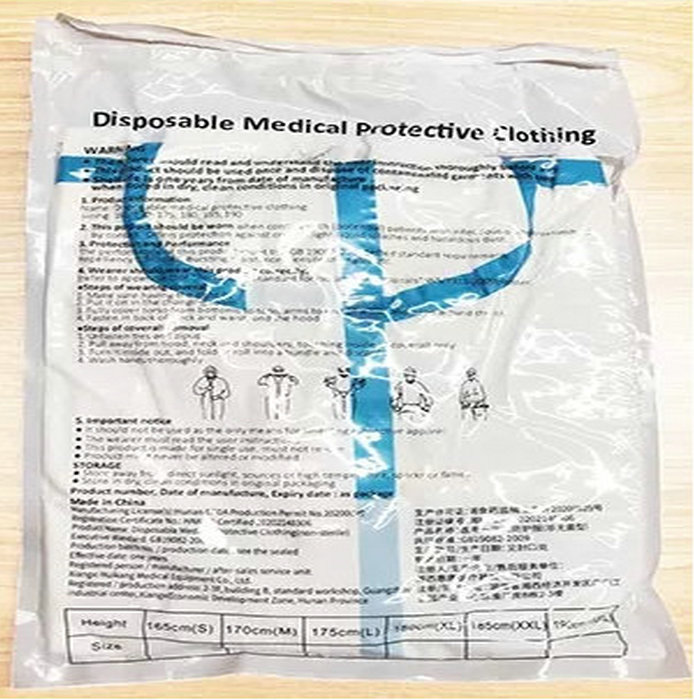 Please feel free to give your inquiry in the form below. We will reply you in 24 hours.