>
>
>
COVID-19 Rapid Antibody Test Kits
COVID-19 Rapid Antibody Test Kits
Brand :Biosen
Product origin :China
Delivery time :5 Days
Supply capacity :200,000 pcs/day
CE Certificate Approved
Flexible: can use fingertip peripheral blood
Complete: equipped with disposable blood collection kit
Fast: the results can be read in 10 minutes
Convenience: self detection at home without equipment
Intuitive: the result can be judged by naked eyes
Accuracy: eukaryotic cell recombinant antigen, the effective rate is 99%
Safety : individual test avoid cross-infection
The spread of COVID-19 has placed a tremendous burden on public and private testing laboratories. For every positive case, thousands of people are screened. This rapid increase in the number of samples that need to be processed, as well as the necessity of short turnaround times, often outstrip the capacity of currently established facilities. This highlights the urgent need to have widespread, reliable detection testing in labs all over the world.

Biosen has worked relentlessly to develop the capability to supply CE and CFDA certified COVID-19 detection kits. These testing kits have been used as a reliable testing method for COVID-19 in over 40 health institutions in China (including Wuhan), and are currently being used in other countries in Europe, Asia, and Africa. Our COVID-19 testing kit specifications include:
200 copies per mL detection limit

24 tests per kit

Target genes: ORF1ab and N gene

Compatible with sputum, alveolar wash, and pharyngeal swab samples

Positive and negative controls to monitor test accuracy
When combined with our workstation for automating viral pathogen detection workflows, our COVID-19 detection kit enables rapid processing of potentially infected patient samples.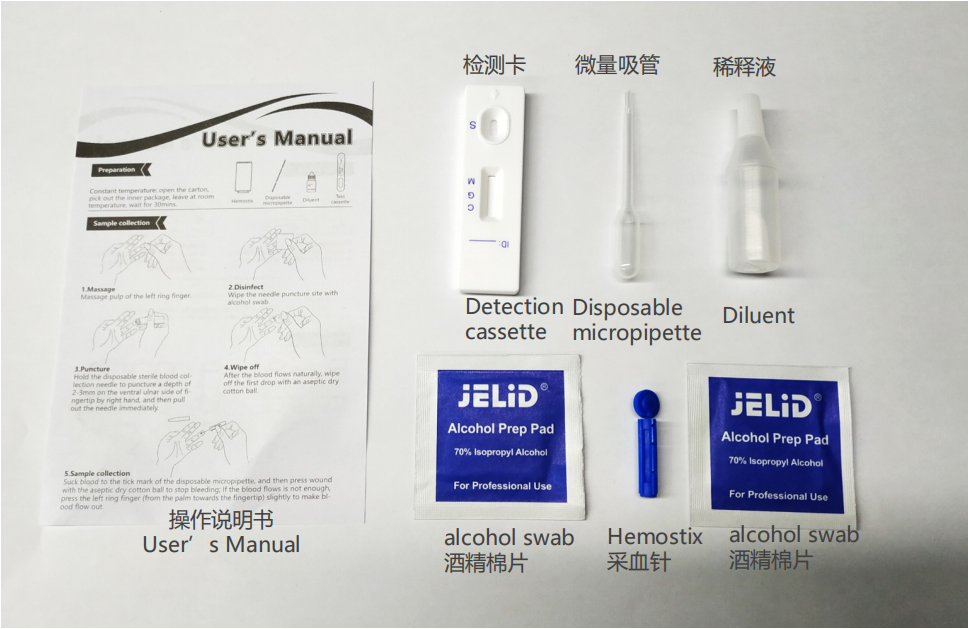 Diagnostic Kit for Antibody IgM/IgG of Novel Coronavirus COVID-19
(Colloidal Gold Immunochromatography Assay)
Testing Principle

Colloidal GoImmunochroAssay

Testing

Time

10min

Specimen

Whole Blood, Serum,

Plasma, Capillary Blood

Specimen

Quantity

Whole Blood(Capillary

Blood) 20 μL;

Serum(Plasma) 10 μL

Package

20 Tests / Box

Storage

2-30℃

Warranty Period

12 months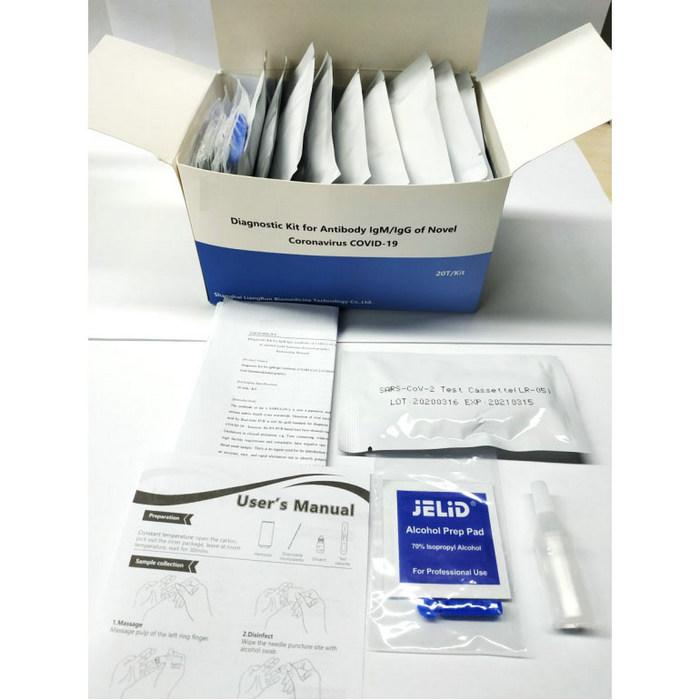 Suitable Population
Suspected population :family members and recent contacts of confirmed or suspected cases
susceptible person :elderly with underlying diseases, children or people with low immunity
Asymptomatic population :return / return to work / return to school without obvious clinical symptoms
Blood collection method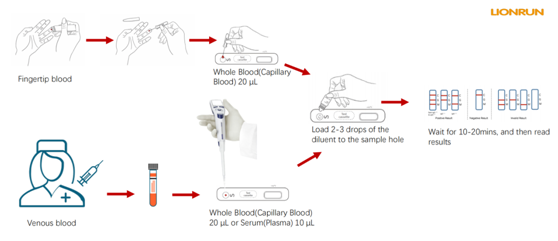 Preparation -Constant temperature
Open the carton, pick out the inner package, leave at room temperature, wait for 30mins.

Sample collection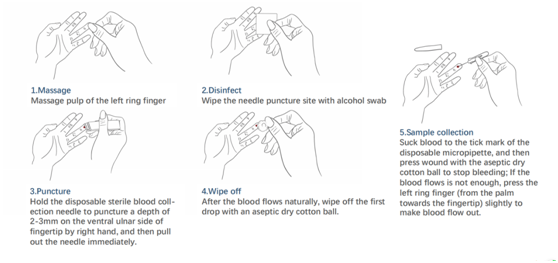 Testing process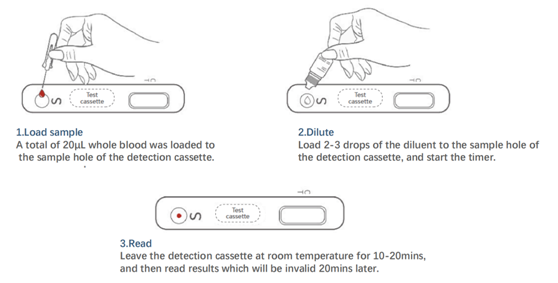 Interpretation of Result

Please feel free to give your inquiry in the form below. We will reply you in 24 hours.